For a certain group of people, November is the time to dust the cobwebs off their long forgotten or buried book ideas and make an attempt at giving them life. NaNoWriMo, short for National Novel Writing Month, has grown far beyond being a "national" thing and has become an opportunity for some people to try their hand at writing a 50,000-word piece with a semblance of a coherent plot. But as with many creative fields, some of the most popular software for the job aren't the most liberating. In order to liberate your novel in more ways than one, here are some of the best tools open source has to offer to help you plan and even write that dream novel of yours.
Bibisco
The act of writing is actually just one part of the writing process. At least for those writers who prefer to plan ahead even for a little bit, building characters, plots, and scenes are sometimes more than half the work. With regards to that kind of preparation, Bibisco is right up there at the top. A Java application that looks more like a web-based CMS than a desktop app, bibisco's biggest strength is the way it helps writers build up the lore of their fiction, particularly characters, through prompts and questions. If you're a bit lost trying to think of details for people and locations, bibisco can help shake up that brain of yours.
Manuskript
Not that far behind in the planning department is Manuskript. This particular application more faithfully adheres to the snowflake method of developing the plot of a novel. As such, it is more structured in its approach and its features, providing a visual tree of scenes instead of a mere linear flow. Perfect for those who plan down to the last detail before writing, Manuskript might feel a tad suffocating for even some "Planners".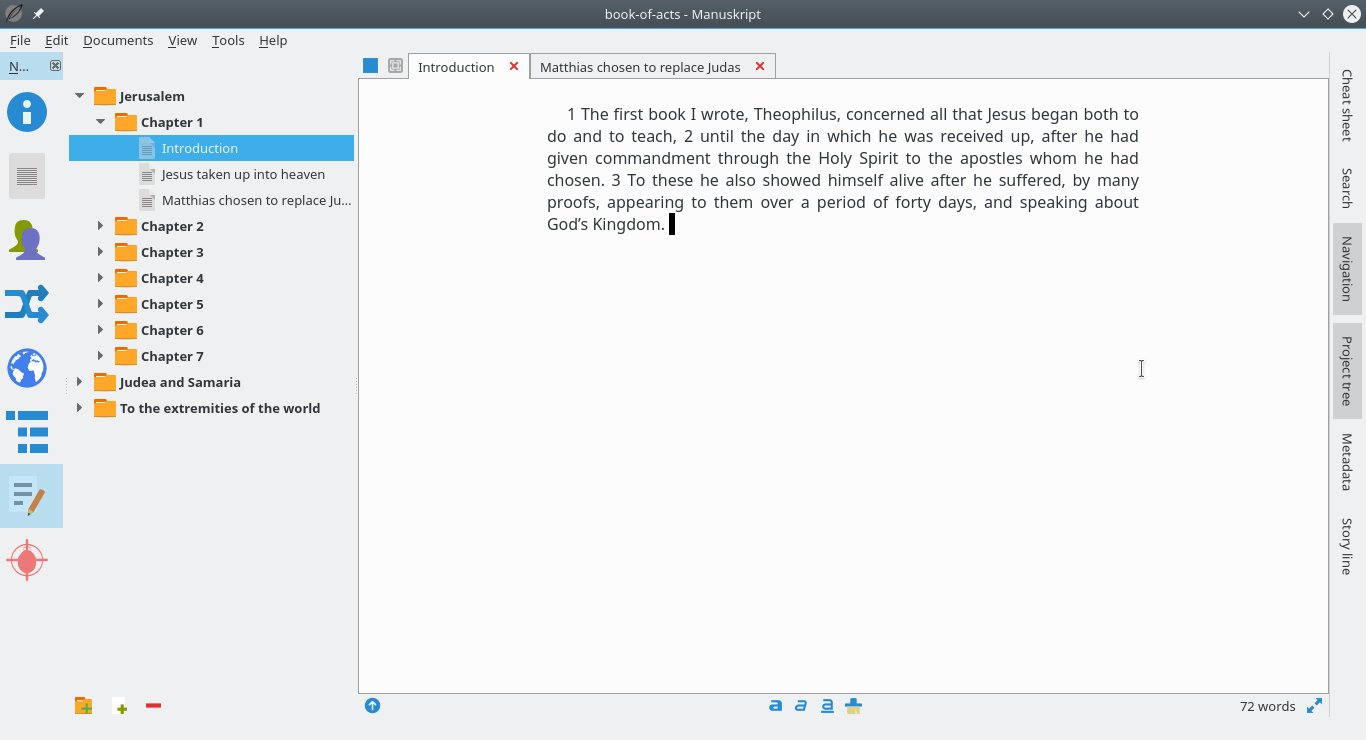 oStorybook
This program probably has the most alien-looking interface for prose writers. Those familiar with writing code, however, might feel at home. oStorybook's interface looks more like a programmer's IDE (Integrated Development Environment) than a writer's tool. But like an IDE, oStorybook is able to track and present almost every detail about characters, locations, and items. It also has a special section for keeping track of sudden inspiration and ideas.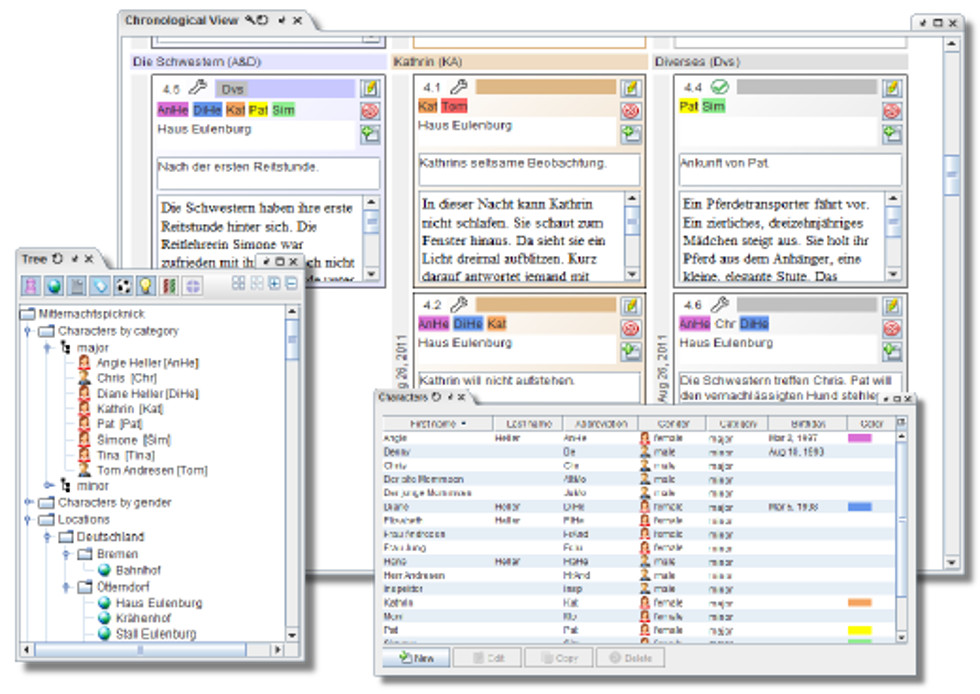 Plume Creator
Plume Creator is somewhat like a middle ground between these aforementioned programs. It does still look a bit like a programmer's creation tool but it's less overwhelming than oStorybook's UI. The idea is to have all the relevant panels visible at once, showing you your story structure, character or places or items, notes, and even tools like a timer while you write your story in the middle. If that's too distracting, Plume Creator does have a distraction-free mode as well. It also has one of the most powerful and flexible export options, allowing writers to even pick out which scenes they want to export and which ones they prefer to leave out.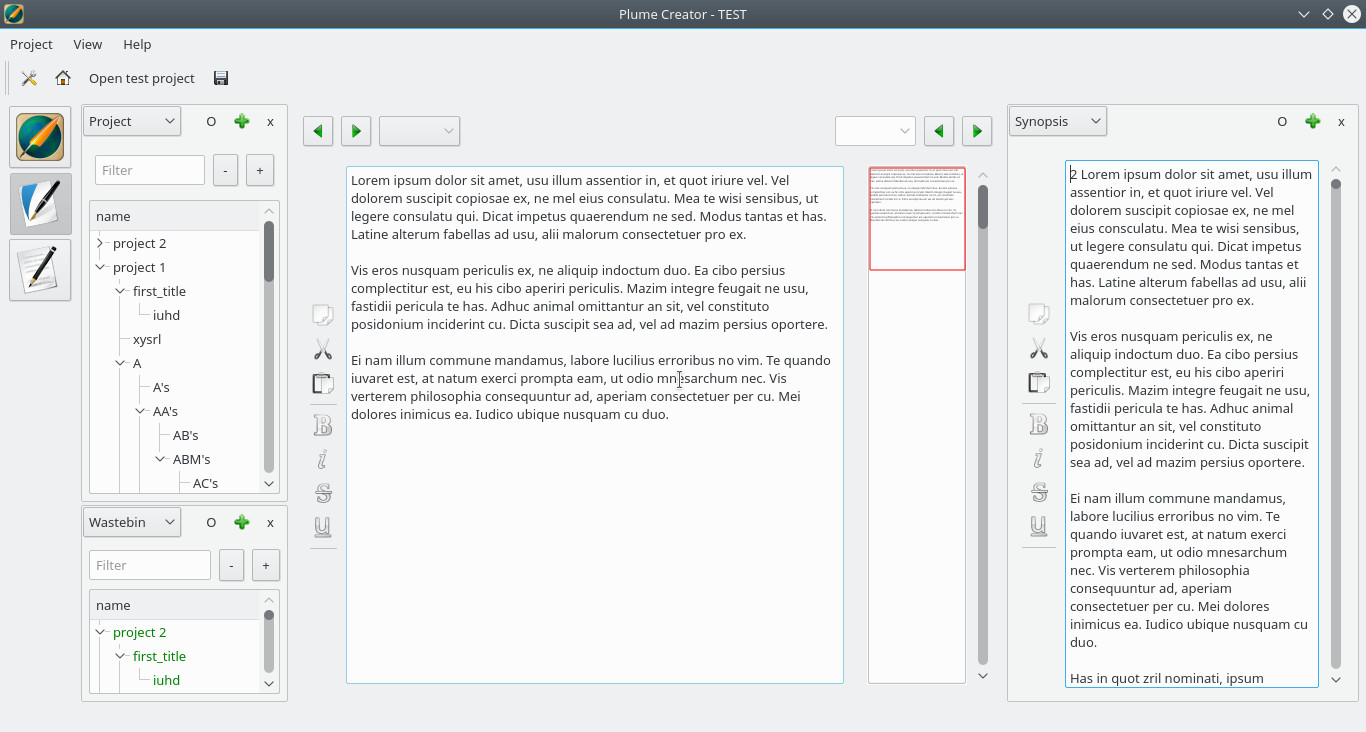 FocusWriter
The polar opposite of oStorybook, FocusWriter is perhaps a better tool for "pantsers". These are the novel writers who write by the seat of their pants, hence the name, with minimal planning involved. They would still want the conveniences of these writing tools, especially spellcheck and distraction-free writing, without getting bogged down, both psychologically and technically, by complicated and unused features. That said, FocusWriter does have a basic scene organization feature so you won't have to worry too much about moving paragraphs around through error-prone copy/paste.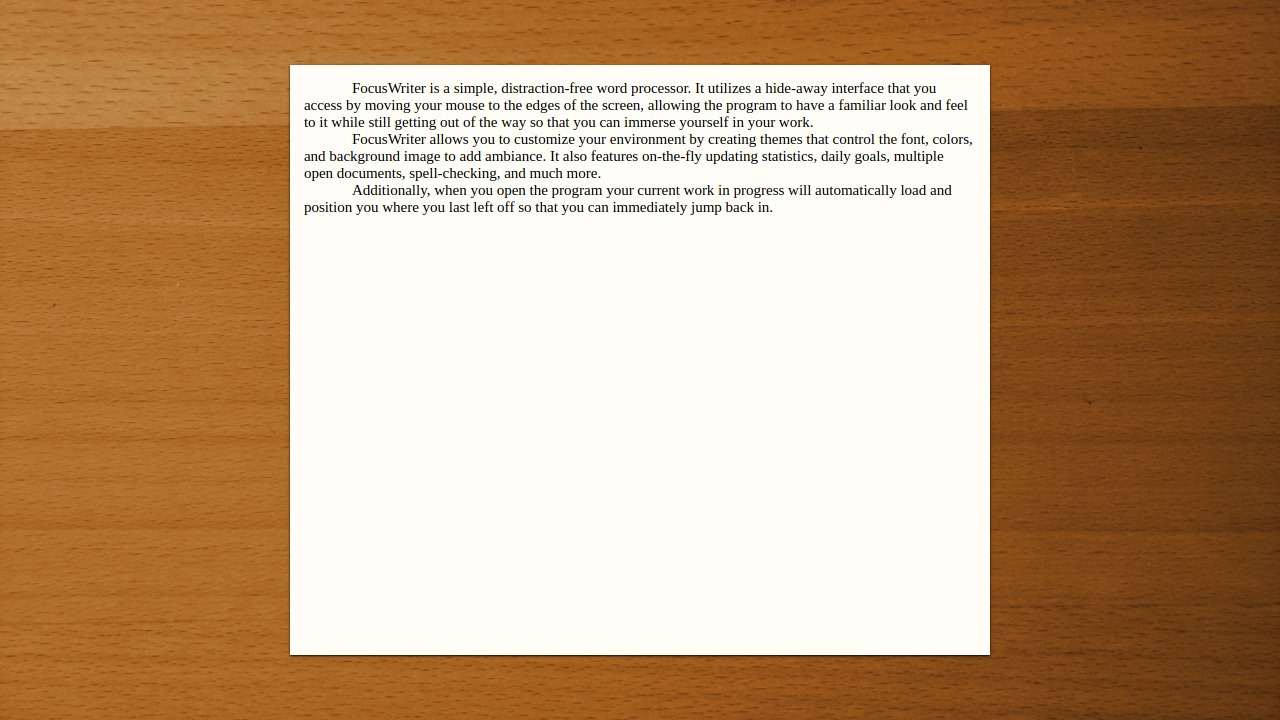 Wrap-up
While there is probably a need to have professional open source writing software to rival and surpass the likes of Scrivener, there is no shortage of tools available for open source writers, from humble text editors to full-blown "IDEs". And what these five options lack in finesse and beauty, they make up for in flexibility and, most importantly, complete freedom and control of your data, no matter what happens to the program or to its developers.