The Internet is chock full of knowledge, often served in bite-sized pieces. In fact, the Internet may be too full of information, more than we can consume during our busy, busy days. But rather than ignore those juicy tidbits of knowledge, wouldn't it be better if you could just save those articles for later and read them when you finally do have the free time? That's what read-it-later services do and Wallabag is your open source solution for that.
Read-it-later services is one of the underrated and relatively lesser known services offered on the modern Web. Most people simply bookmark pages they're interested, which does work most of the time. The problem is that those often don't work when you're not connected to the Internet. They also don't offer distraction-free reading or features like reading the article out loud. Instapaper could be credited for popularizing read-it-later services but it was later on upstaged, acquired, and then released by Pocket. Pocket itself has been acquired by Mozilla and integrated into Firefox but it hasn't been made open source, a big no-no for some open source users.
Enter Wallabag, whose old name was Poche, a French word that means "pocket". Its feature list is pretty basic and has all the things you'll need for a comfortable read-it-later experience. It saves the article's important content so that you can read it in a clean, distraction-free view. By focusing on just the text, Wallabag can load articles even when your phone or tablet is offline, though images sadly don't get the same treatment. Of course, offline reading only works on the mobile app.
Like most open source alternatives to popular web services, Wallabag's basic form is software that you have to run and host on your own server or at least a shared server. It's requirements are pretty simple, really only a recent version of PHP and one of the three popular SQL servers (MySQL, PostgreSQL, and even SQLite). That said, that may be a problem for open source fans without access to their own hosting solution, much less know how. Fortunately, there is now also wallabag.it that offers a paid hosting service for only 3 EUR (around $3.5) for 3 month or 9 EUR ($10) a year. There's also a 25 EUR per year option for those who really want to help fund the developers.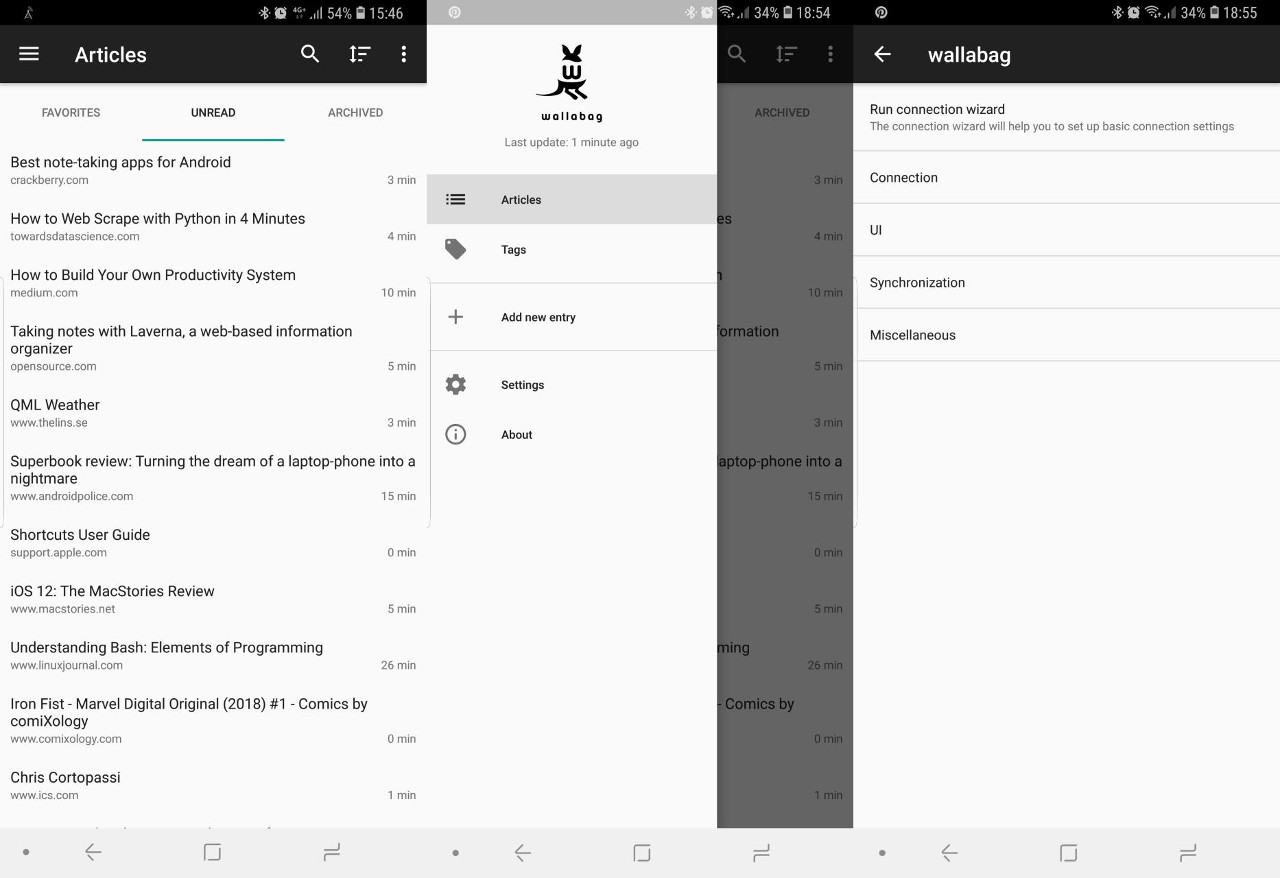 Wallabag, however, would be mostly pointless if it only existed on the server side. Good news: there are number of official apps available covering many platforms, from Android to iOS to Windows to even the Amazon Kindle (a jailbroken one). There are extensions for the major web browsers (except Safari) which lets you easily save a web page with one click.
The bad news: these apps are pretty basic and still need a lot of work to be on par with proprietary alternatives. The user interface is, perhaps by design, simple yet clean. However, options are also pretty barren. Perhaps the biggest stumbling block for beginners is that all apps except for the Android app will require multiple steps to connect the app to a hosted Wallabag server, be it wallabag.it or self-hosted ones. Those steps include diving into the API client management settings and copying a jumble of letters, numbers and symbols. It might have been done for security and privacy purposes but it could be daunting for beginners.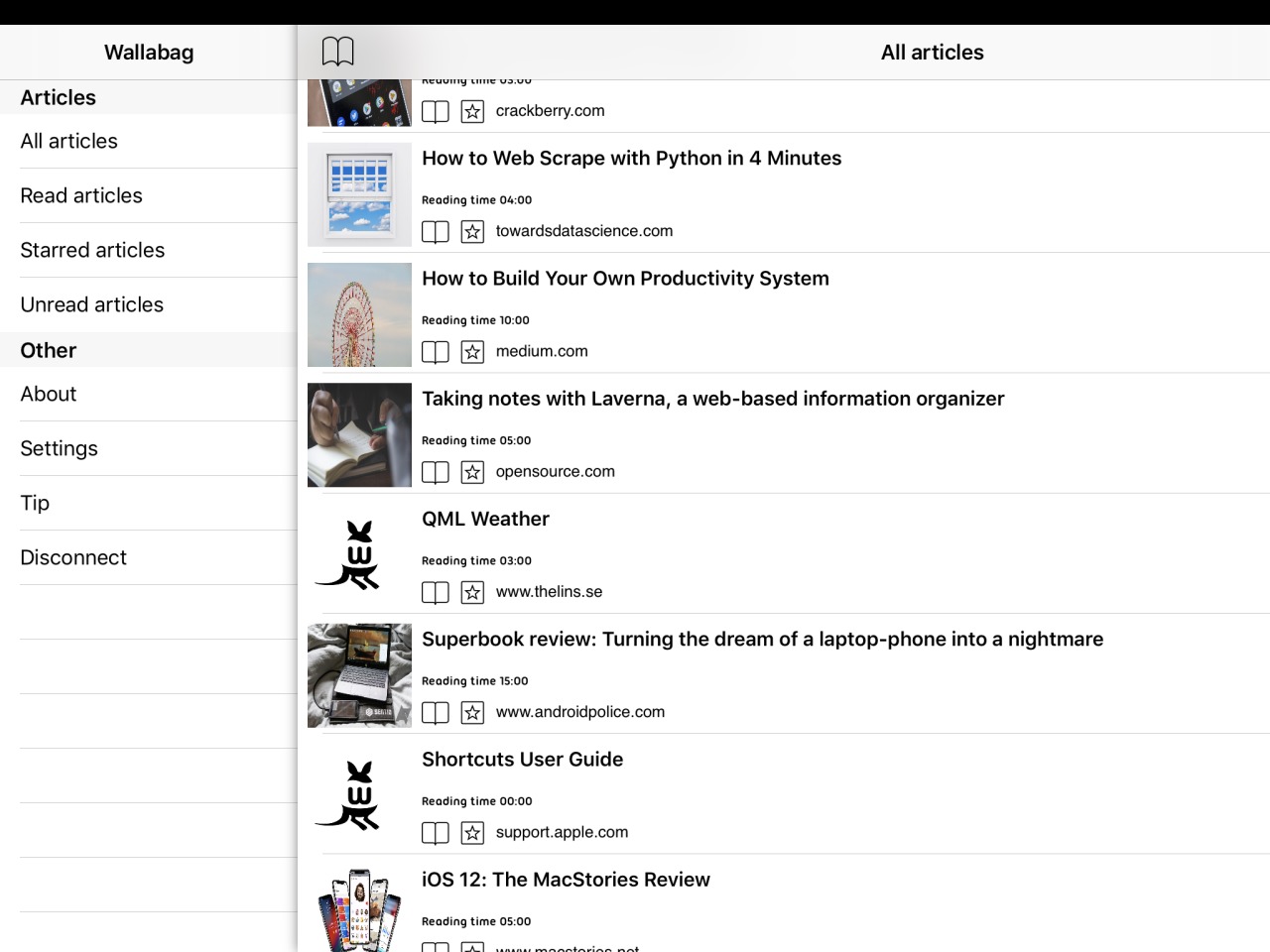 Still, Wallabag has come a long way since its initial release as Poche, gaining not just maturity but also a much-needed paid hosting service to lower the barrier to entry. It definitely still needs work on the client side, but that's exactly what open source, and donations or subscriptions, are for.